From compasses to tiny airplanes. These are my favorite travel tattoos and their stories behind
A tattoo is usually for life and if you are going to have one, it better be a good one. Tattoos should describe who are you as a person and what you want people to see on you. Travel tattoos are becoming a trend lately. These remind us the moments we experienced and the places we visited.
Although I travel a lot in the past years and I'm fascinated with the idea of minimal and simple travel tattoos, I never had the chance to get one. However, some travel lovers on Instagram are very creative and use the platform to show the small pieces of art they have inked in their bodies.
These are some of my favorite tattoos about traveling and their stories behind
1. The minimalist adventure
2. A map of colors
3. Navigating around the world
4. Taking a plane around the world
5. An adventure inside a bottle
6. The world is in our hands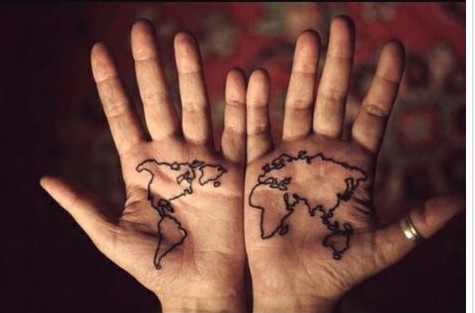 7. Traveling keep us alive
8. Coordinates to somewhere special
9. The world is in your shoulders
10. A compass for those who want to get lost
Read more: The best travel tattoos from my website readers
These were some of the prettiest and most beautiful travel tattoos I've seen in a while. Some of them representing a special moment, while others are simply a sign of how much this person loves to travel.
Do you have any travel tattoo? Which one is your favorite and if you had the opportunity to get one, what would you get.